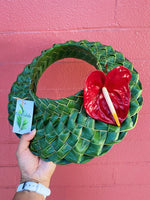 Large brim pāpale
Our most popular pāpale. The wide brim helps to protect your face from the rays of the sun. The leaves will start off green but will brown as they age. Once they brown, they last forever!
Life cycle of your pāpale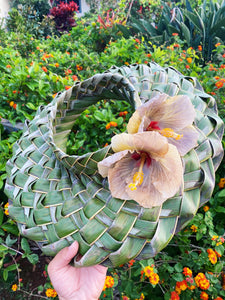 Starts off green...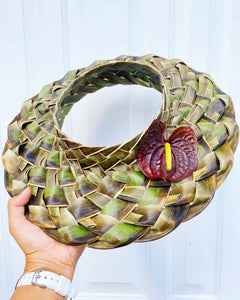 After 1-2 weeks, it will start to brown...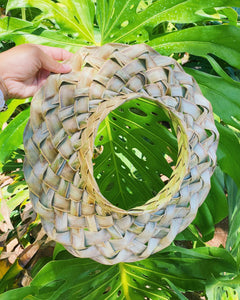 After 3-4 weeks, it will brown completely and should last forever...
Visit our instagram for more